Custom page.
All the money I have spent on my vehicles. Look and see the work.
Send an email
Custome page 2 is the beast.
See the 1997 V-Max that leaves them in the smoke and dust. YES THE ONE FOR SALE!!!!!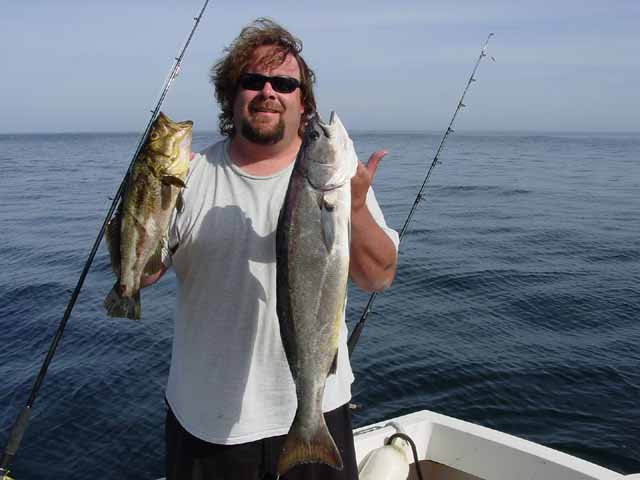 A white sea bass and a calico on the latest run 5/15
These little beauties were picked up out side Albert's anchorage on Santa Cruz Island. Read more on the other pages.
Send an email